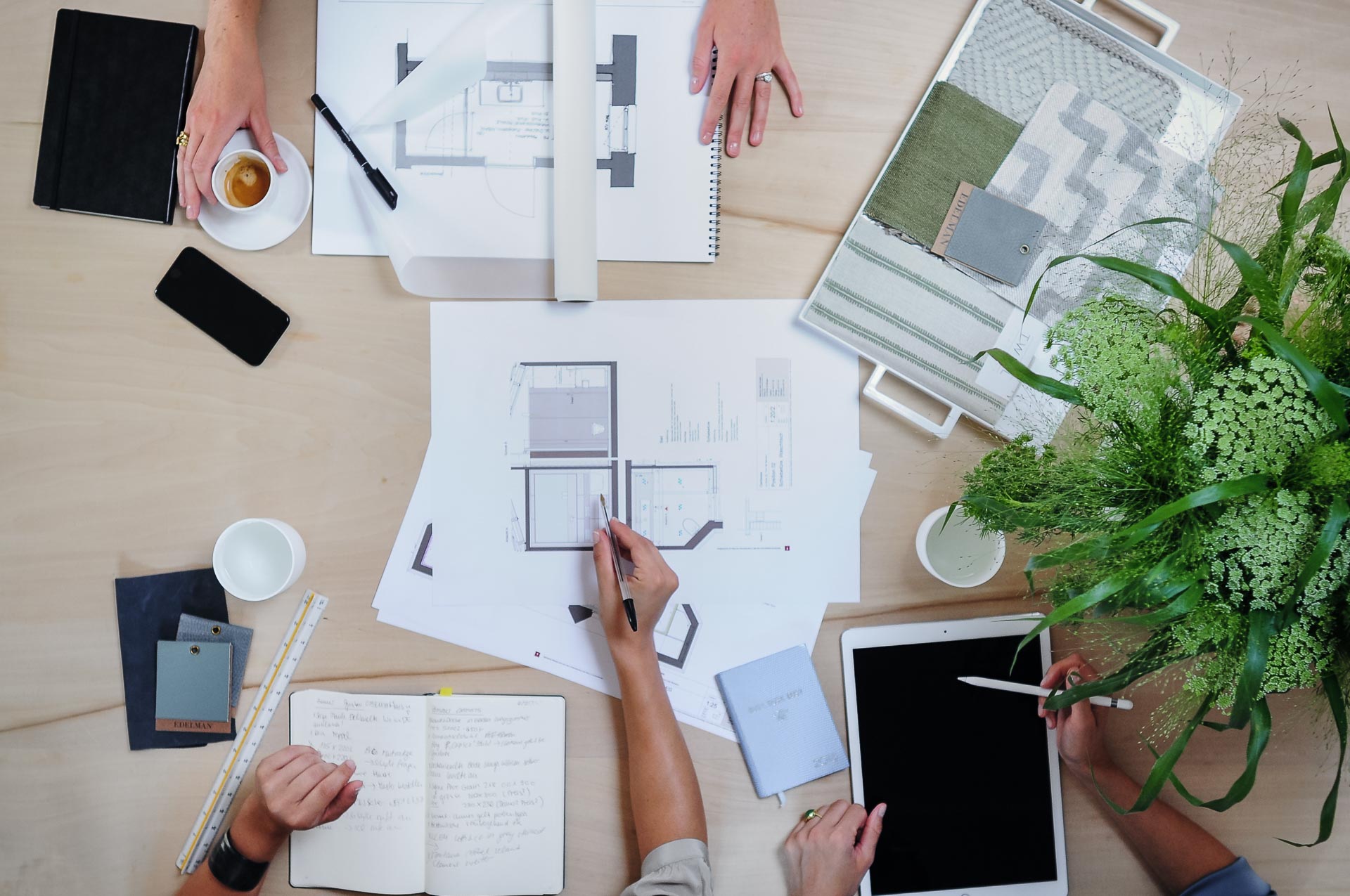 Spring Concepts, an interior design studio located in Zurich, Switzerland, was founded in 2018 by Anna Bonnet, Leslie Sturm and Kathrin Schefer. The studio provides a uniquely hands-on approach to interior architecture, creating customized spaces perfectly tailored to each client's wishes and needs. With a focus on high-end residential and commercial spaces, our goal is to reflect our clients' individual characters and lifestyles.
Due to our diverse backgrounds in interior architecture and drafting, we provide a full range of services, from initial design ideas, concepts and plan studies to procurement and execution planning as well as furniture design.
In our work we endeavor to embody the Swiss virtues of precision, quality, authentic materials and attention to detail. We collaborate with a large network of highly skilled architects, expert craftsmen and local artisans, creating unique solutions with substance and depth.
We strive for the modern yet timeless, the original yet unexpected and are always willing to learn from and grow with our clients.
Anna Bonnet
Owner & Co-Founder
Interior Designer (BA)
As a native German who grew up in the Black Forest, Anna enjoys warm inviting spaces with soul that combine earthy colors with tactile materials.
She loves her husband's native country France and finds joy in sourcing vintage objects on French flea markets. Anna has a deep appreciation for combining the old and the new, which adds the necessary fun and an unexpected "je ne sais quoi" to every project.
After graduating from Mainz University, Germany, including an exchange semester at École Boulle in Paris, France, Anna has spent almost a decade at the well-known interior design companies Kiki Schroeder Design in Munich, Germany and Atelier Zürich in Zurich, Switzerland.
Leslie Sturm
Owner & Co-Founder
Interior Designer (BA & MA)
Leslie studied interior design in Santa Barbara, California, and in Florence, Italy. Her years abroad have sparked her interest in a diverse range of styles. In California, she gained an appreciation for the understated and relaxed lifestyle of the region, while Florence taught her how to design with history and cultural meaning in mind.
Leslie views traveling as her main source of inspiration. Wherever she goes, her eyes are always eager to spot beauty in anything she sees – art, architecture, fashion or nature. She likes to create looks that are serene, refreshing and positive.
Before joining the interior design company Atelier Zürich for several years, Leslie worked independently on home renovations in Southern France and the United States.
Kathrin Schefer
Owner & Co-Founder
Draftsperson Interior Architecture (EFZ)
With a keen eye for design and an intuitive capacity to perceive interior spaces, Kathrin merges the disciplines of architecture, interior construction and design. She creates all the technical drafts for designs of any size: From custom-made kitchens to bespoke door knobs.
Twelve years of work experience at well-known Swiss interior architecture companies have shaped her expertise in materials, surfaces, functions and finishes. As a leading construction supervisor in Italy and Switzerland, Kathrin has extensive oversight management experience.
Her work is meticulous, yet she never compromises on the overarching aesthetic vision. Kathrin prefers to customize her work. Manufactured by highly skilled craftsmen, her designs fulfill each client's specific needs.